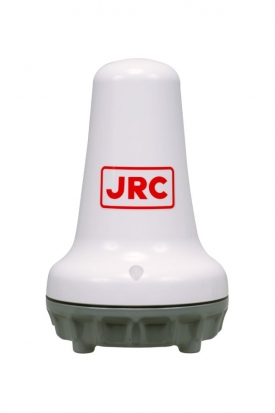 The JUE-85 is a highly reliable mobile satellite message communication system, having the ability to handle commercial, operational and personal messages just as easily as distress and safety communications.
The JRC JUE-85 Inmarsat system comprises a small antenna with built-in GPS, terminal (transmitter and receiver) with distress button, messaging unit and power supply unit. Unlike a typical Inmarsat C system, JRC also includes a printer as standard, offering a total solution to the shipping industry.
JRC JUE-85 Inmarsat C is a digital satellite communication system whereby anything that can be encoded into digital format, whether text, numeric data from instruments or other information in digital format can be sent and received over the system. A simple user interface allows sending and receiving messages.
The Inmarsat C system is known as a store-and-forward messaging system. When sending a ship-to-shore message, it is edited on the terminal and then transmitted in a series of data packets to an Inmarsat C land earth station (LES). The LES acts as an interface (or gateway) between the satellite and the telecommunications network on land.
The LES stores the data packets, assembles them into a single message and forwards it (hence the term store-and-forwarding) over the telecommunication network to its addressed destination.